Material base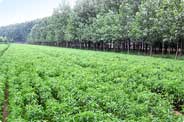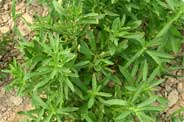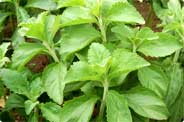 The main raw materials of stevia sugar are the stems of stevia leaves. The cultivation of stevia in China began in the 1970'. In 1985, Jining city of Shandong province became the world's largest stevia planting area in the world. Jining - the location of Aoxing Stevia, is renowned as the "town of the world's stevia". Over the years we have been concerned about the base construction, the introduction of good seed and the improvement of the environment. We have been finding an interests balance between enterprises and farmers, and actively cooperating with local governments to create the chain of agricultural industrialization and to upgrade stevia industry continuously.
We establish stevia species bases with high content in Jining. In the base we will offer technical guidance, promoting products, and appropriate funding support. We sign contracts with farmers in the way of contracting order and plant according to plans. In this way, we can ensure the sources of raw materials, and also can reduce the risk of farmers and increase their income.
Besides the local cultivating resource, Aoxing Stevia has also developed cultivation bases in Anhui, Yunnan and Heilongjiang Provinces. We plant different species in different cultivating environment, having provided a wider range of raw material reserves for product development and also have made substantial achievements.