Company Profile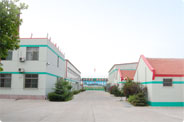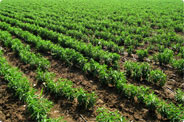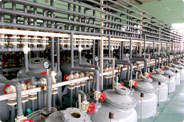 Aoxing Stevia is the Worlds Largest Professional Stevia Grower since year 1997 . With advanced Production technology such as counter-current extraction,the Production of Aoxing Stevia as per ISO 9001,is Leading throughout World.
Aoxing Stevia known as Jining Aoxing stevia products co. Ltd is located in jining city of Shandong province which is well connected with Weishan fresh water lake and national highways.
Aoxing Stevia has global distribution network in USA, Europe,Japan and India in the form of specialized Sales offices.
JJD Enterprises is the leading Sweetener supplier company of India since year 2010 & is the Exclusive Strategic Sales Partner of Aoxing Stevia for India and is better as Aoxing Stevia ( India ).
JJD Enterprises with its Registered Brand " Sweetener India " serves the complete sweetener solutions to its customers. Sweetener India is the Exclusive strategic Sales partner of India for the Largest Sweetener companies of world such as :-
Sucralose– JK Sucralose Inc.: The Second Largest Sucralose Manufacturer of World.
Aspartame– GSweet(Aspartame): The Largest Aspartame Manufacturer of World.
HuaSweet– Neotame: The Largest Neotame Manufacturer of World.
Stevia- Aoxing Stevia: The largest Professional Stevia Company of word.
Aoxing stevia aims at providing Best, healthy Green and natural Sweetener solution to the human kind, and we believe in strict quality controls.
FSSAI has approved the use of Stevia as "Steviol Glycoside" as Non-Nutritive Sweetener, Via Gazette Notification Number.. F.No.P.15025/208/2013-PA/FSSAI-13NOV, 2015
FSSAI Permits the use of Stevia